ASIFMA APEC Sustainable Finance Development Network (SFDN) Taxonomy Symposium
APEC Sustainable Finance Development Network: CLIMATE TAXONOMY SYMPOSIUM FOR OFFICIALS
During their dialogue in 2020, APEC Finance Ministers welcomed ABAC's recommendations on ESG finance, including a call for globally consistent and principles-based ESG taxonomies and standards flexible in approach and open to different speeds of adoption, as well as dynamic enough to account evolving technology. ABAC also called for an inclusive process for developing standards, frameworks, principles and best practices and Ministers welcomed the proposal to establish a platform, the Sustainable Finance Development Network (SFDN).
A Taxonomy Symposium
Under the auspices of the APEC Business Advisory Council-led (ABAC), Asia-Pacific Financial Forum (APFF), under the SFDN's Taxonomy Workstream, ASIFMA is hosting a closed-door-symposium, assembling those leading climate/green taxonomy development in each of the 21 APEC economies plus other key international jurisdictions to exchange information and approaches on taxonomy development and principles. Only through cooperation and dialogue will the region avoid fragmentation on these standards, and successfully scale climate finance to meet goals like those in the Paris Agreement.
Other attendees will be a select number of industry representatives, representing the private sector on this important issue for scaling climate transition, with a mix of panels, speakers and an open discussion. To ensure open and frank discussion, we will host the meeting under Chatham House, and press and the general public will not be invited.
This is an exclusive event where press and general public will not be invited to the symposium. If you would like to request for an invitation please email mchan@ASIFMA.org.
Hiroshi Nakaso 
Member, ABAC
Hiroshi Nakaso was appointed chairman of the Daiwa Institute of Research (DIR) in July 2018 after completing his term as Deputy Governor of the Bank of Japan. He served as the Deputy Governor of the BOJ from March 2013. In his 39 years at the Bank, his main responsibilities have been crisis management of financial systems and markets focusing on global systems.
Mr. Nakaso joined the Bank of Japan in 1978 and was assigned to the London Representative Office from 1987 until 1989. He dealt with the homegrown financial crisis of the 1990s.
Daryl Ho
Executive Director (Banking Policy), HKMA
Mr. Ho has been appointed as Executive Director (Banking Policy) of Hong Kong Monetary Authority (HKMA) in April 2017. His key responsibilities include implementing international regulatory standards and banking policy making, including policy on green and sustainable banking.
An economist by training, Mr. Ho joined the Research Department of HKMA in 2001. Before taking up his present role, he had worked in various functional areas including monetary operations, market development, and financial stability surveillance.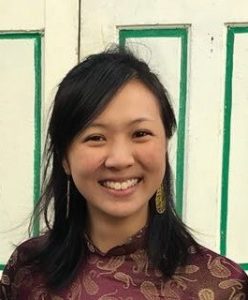 Candice Low 
Assistant Director, Green Finance & Asset Management, Monetary Authority Singapore
Candice Low is an Assistant Director in MAS' Sustainability Group, which steers sustainability efforts across MAS and helps the organisation build deeper capabilities in this multi-faceted area. The Sustainability Group coordinates MAS' green finance and sustainability agenda, namely to: (i) strengthen the financial sector's resilience against environmental risks; (ii) develop a vibrant green finance ecosystem to support Asia's transition to a low-carbon future; (iii) identify strategic green finance collaborations with regional and international counterparts; and (iv) reduce MAS' own carbon and environmental footprint. Candice was previously at CDP (formerly known as Carbon Disclosure Project), and Keppel Corporation.
Paneeya  Nitiwanakun 
Assistant Director, Bond Department, Securities and Exchange Commission of Thailand 
Ms. Paneeya joined the SEC Thailand in 2006. She started off in a work related to the bond policy under research department. During 2011-2018, she gained
extensive experiences through working in the strategy department. She moved to the bond department in 2019. Now her main work responsibility relates to
sustainable finance related to fundraising.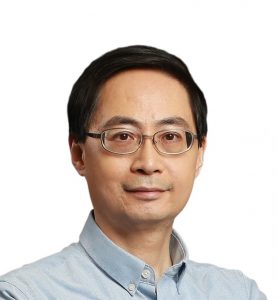 Dr. Ma Jun
Co-chair of G20 Sustainable Finance Working Group and Co-Chair of IPSF Working Group on Sustainable Finance Taxonomy
Dr. Ma is the Founder and President of Institute of Finance and Sustainability (based in Beijing). He is also the Chairman of Green Finance Committee of China Society for Finance and Banking, Co-Chair of G20 Sustainable Finance Study Group, Co-Chair of the Steering Committee of the Green Investment Principles for the Belt & Road, Co-Chair of the Network of Central Banks and Supervisors for Greening the Financial System (NGFS), and Co-Chair of International Platform on Sustainable Finance (IPSF) Working Group on Sustainable Finance Taxonomy.
Between 2018 and 2020, Dr Ma was the Director of Center for Finance and Development at Tsinghua University. Between 2014 and 2017, he served as the Chief Economist at the People's Bank of China (PBOC)'s Research Bureau and a member of the central bank's Macro-Prudential Committee. Before joining the PBOC, he worked for 13 years at Deutsche Bank, where he was Managing Director/Chief Economist/Investment Strategist for Greater China. During 1992-2000, he worked as a senior economist and economist at the World Bank and the IMF. From 1988-1990, he was a research fellow at the Development Research Center of China's State Council.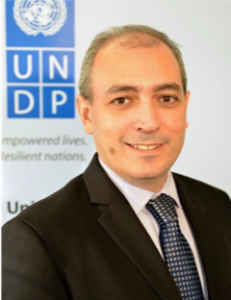 Marcos A. Neto
Director Finance Sector Hub, UNDP
Marcos Athias Neto joined UNDP in February 2013 and has since led UNDP's global work on private sector development and foundations, first at UNDP's headquarters in New York and then, from November 2014, as head of the Istanbul International Center for Private Sector in Development (IICPSD). In April 2019, Marcos returned to New York to lead the establishment and management of UNDP's new Finance Sector Hub.
Marcos led the development of UNDP's new private sector strategy and its offers on SDG Finance. He co-chairs the executive boards of the Business Call To Action and the Connecting Business Initiative.  Apart from his role at UNDP, Marcos also serves on the Supervisory Boards of CARE International and the Museum of Tomorrow International.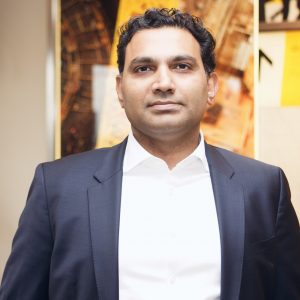 Roy Choudhury
Managing Director & Partner, Boston Consulting Group
Roy is Managing Director & Partner (MDP) at Boston Consulting Group (BCG) focusing on Financial Institutions (FI) based in New York.
Roy leads BCG's Capital Markets practice. He also leads BCG's Global Sustainable Finance in Wholesale Banking and Capital Markets and is a member of The Centre for Climate Action. He is supporting several financial institutions in the development of their climate transition and Net Zero strategy. He led a global industry study on Scaling Climate Finance markets with collaboration with GFMA and several global banks and is now supporting GFMA on Global Principles for Climate Finance Taxonomies and Carbon Markets.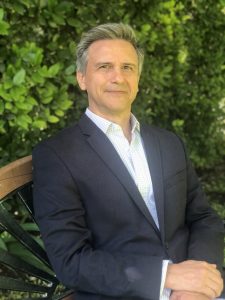 Pablo Casaux
Sherpa for the Sustainable Finance Development Network 
Pablo is acting as Sherpa for Latin America, Sherpa for the Sustainable Finance Development Network (SFDN) and was Co-Sherpa of the ESG Working Group, all platforms under the Asia Pacific Financial Forum (APFF) at the APEC Business Advisory Council (ABAC) He is a member of the Steering Committee at the Chilean and Mexican Chapters of the 30% Club and leads their Investor Working Groups supporting Gender Equality.
Pablo Casaux acts as Head of Relations and Strategy for Financial Market Structure supporting Capital Markets and Sustainable Finance Development efforts. He leads Bloomberg´s collaboration efforts in the Region with Regulators, Central Banks, Exchanges, CCPs, CSDs, Ministries, Associations as well as other stakeholders in matters of Regulatory, Capital Market and Sustainable Finance Development.
Christina Ellerker
Director of Regulatory Affairs and Reform, Citi
Christina Ellerker is a Director, Regulatory Affairs and Reform with Citi's Government Affairs in Asia Pacific.Prior joining Citi, Christina was an Executive Director with the Office of Government Affairs at Goldman Sachs where she developed, managed and executed the firm's government relations and public policy agenda in Asia Pacific.
Before that, Christina was Head of Moody's Asia PacificGovernment and Public Affair where she oversaw matters with respect to regulations and interaction with regulators in the Asia Pacific (ex-Japan) region.
Eugene K. T. Goyne
Asia-Pacific Financial Services Regulatory Lead, EY
As EY Asia-Pacific Financial Services Regulatory Lead, Eugene advises clients on financial services regulatory compliance in the region, leveraging his extensive career working with regulators and governments at senior levels.
Seasoned in providing insights on the motivations and priorities of regulators, he helps inform consulting offerings to EY clients so that they can anticipate and respond to regulatory changes. Eugene uses his knowledge and perspectives to influence the content and direction of regulatory debates to the benefit of EY clients, while also helping regulators achieve their key policy objectives.
Stewart James
Head of Group Public Affairs, Asia Pacific, HSBC
Before joining HSBC in January 2016, Stewart worked in the public sector for over 20 years. He held a number of posts for HM Treasury (HMT), developing a specialisation in European affairs. During this period he had two spells in Brussels at the European Commission and in the UK's Permanent Representation to the EU, focussing on financial regulation.
Building on these experiences he returned to HMT to head European Strategy, where he worked on the renegotiation of the Lisbon Treaty, and was responsible for HMT's 2005 UK Presidency of the EU. Subsequently, Stewart established and led a Financial Services Strategy Team focussed on developments in global finance.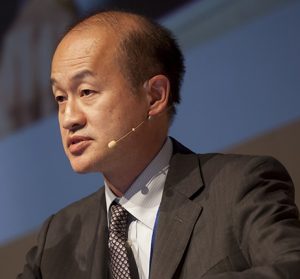 Makoto Okubo
General Manager, Nippon Life Insurance Company
Mack is assigned as General Manager, International Affairs, Nippon Life Insurance
Company, based in New York and responsible for international regulatory,
accounting and policy
matters.
Among other global activities, he is currently serving as the Sherpa of the Asia
Pacific Financial Forum (APFF) Insurance and Retirement Income Work Stream, the
APFF ESG Finance Working Group, a
s well as
Co
–
Sherpa of the APFF Sustainable
Finance
Development Network (SFDN), promoting sustainable, resilient and
inclusive growth and development in the Asia
–
Pacific region. He is actively
promoting SDGs in collaboration with United Nations, OECD, and APEC. 
He is also known as multi
–
talented entertainer 
and has recently launched Music for
SDGs Project to provide opportunities for general public to deepen understanding
of SDGs through music events in collaboration with the Japanese government and
United Nations. 
JC Parreñas
Senior Advisor, Daiwa Institute of Research
Julius Caesar Parreñas is Senior Advisor of the Daiwa Institute of Research at the Daiwa Securities Group. He coordinates the Asia-Pacific Financial Forum (APFF) and represents the APEC Business Advisory Council (ABAC) in the APEC Finance Ministers' Process.
Previous to this, he had served as Senior Advisor at Mizuho Bank, Nomura Research Institute and Nomura Securities, Advisor on International Affairs of the Bank of Tokyo-Mitsubishi UFJ, Ltd and Senior Advisory Fellow of the Institute for International Monetary Affairs in Tokyo.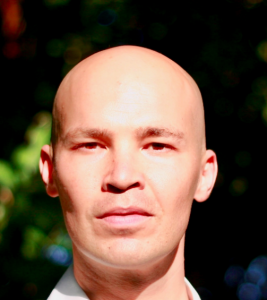 Adam Vuaran
Head of Corporate and Social Responsibility, APAC, Societe Generale
Adam is responsible for the coordination and acceleration of Societe Generale's sustainability strategy in the region.
He participates in sustainability industry policy initiatives, with a particular interest in regulatory systems and market solutions that enable the ecological transition. He supports the integration of Environmental, Social, and Governance (ESG) risk factors into Societe Generale's risk management processes and product offerings. He also coordinates strategy regionally with the functions responsible for the Group's sustainability reporting strategy, as well as its environmental footprint.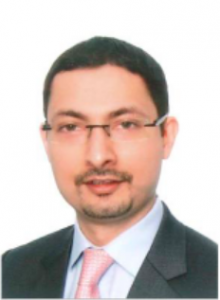 Rahul Sheth
Executive Director, Standard Chartered Capital Markets Team
In his role, he globally heads the SustainableBonds product and has been responsible for leading pioneering and award–winning green, social and sustainability bond transactions for clients across the bank's footprint.
With 14 years of banking experience spanning Debt Capital Markets and broader financial markets, he has held senior roles across origination and structuring and client advisory. In his current role, he advises governments, supra national entities, corporates and FIson setting up Sustainable finance frameworks to enable access to ESG focussed investors,across a wide range of capital markets products including green, social, sustainability, sustainability Linked and Transition bonds..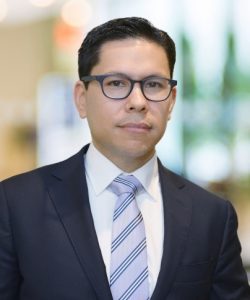 Matthew Chan
Executive Director-Head of Policy and Regulatory Affairs, ASIFMA
Matthew has 20 years of experience across financial services, B2C and B2B brands, government, technology operations, and market infrastructure.
Previously, Matthew was Executive Director – Head of Institutional Trade Processing (APAC) at the Depository Trust & Clearing Corporation (DTCC) and prior to that was Director, Corporate Strategy (Global) & Head of Strategy and Marketing (APAC) for Omgeo, an international joint venture between DTCC and Thomson Reuters.
Allison Parent
Executive Director, GFMA
 Ms. Parent most recently served as Head of Global Policy and Strategy at Barclays, London. Previously, she served as Senior Policy Advisor and Counsel for Markets at the Bank of England. Prior to that she was Director for Government Policy and Finance with Barclays in Washington, DC.
Ms. Parent also served as General Counsel to the U.S. Senate Committee on the Budget. During that time, Ms. Parent was an advisor to key financial services legislation, including the Dodd-Frank Wall Street Reform and Consumer Protection Act and the Emergency Economic Stabilization Act (TARP).