Head of Banking, Co-Head, Corporate & Investment Banking, Asia Pacific
David is head of Banking for Corporate & Investment Banking (CIB) APAC and cohead of CIB, Asia Pacific (APAC), based in Hong Kong. He is responsible for leading all Corporate and Institutional client coverage teams in APAC and associated product and solutions groups.
David oversees new and existing corporate and institutional client relationship development and management, offering clients the full spectrum of our financing, capital raising, advisory, transaction banking, and risk management solutions. This is accomplished through seamless partnership with coverage vertical teams and product partners in region and across Wells Fargo's network.
David, most recently, was the managing director and head of Financial Institutions Coverage, Asia Pacific at BNP Paribas. Before that, David enjoyed a successful 26-year career at Citigroup across Equities and Global Markets, culminating in his last position as head of Investor Sales and Relationship Management, Asia Pacific.
With more than 30 year of experience in financial services, David brings with him into the role extensive institutional and markets experience and deep insight into the Asian market. He worked in New York City and San Francisco for 7 years, followed by 5 years in Japan and 20+ years in Hong Kong.
David holds a bachelor of arts in quantitative economics from Stanford University. He serves as chairman of the board of the Asia Securities Industry & Financial Markets Association. David is also a member of the Professional Advisory Board and Investment Management Committee for the Hong Kong Cancer Fund.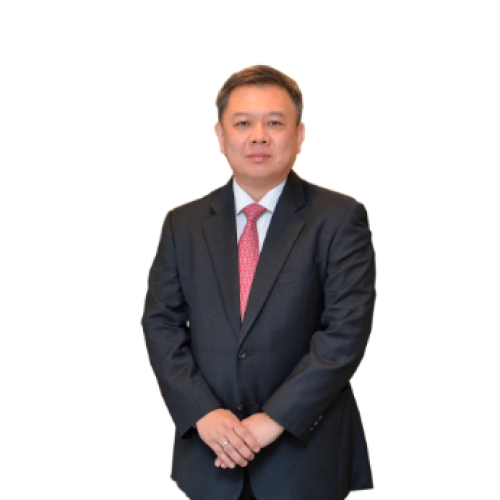 Co-Chief Executive Officer, Group Wholesale Banking
Mr Chu assumed his current role in June 2022 and prior to that he held the position of Group Head of Treasury & Markets with responsibility for CIMB Group's markets, sales, trading and structuring businesses in interest rates, credit, foreign exchange, commodities, equity and their derivatives. He is also responsible for fixed income investments, and the funding and liquidity management operations for CIMB Group.
Prior to joining CIMB in 2003, Mr Chu had six years of experience with a major European bank developing its local currency fixed income business in both Malaysia and Singapore.
Since joining CIMB, Mr Chu played an active role in the formation of group wide treasury and market businesses which have grown from strength to strength and today is a market leading franchise and a significant contributor to the Group.
Mr Chu holds a MSc in Finance and Economics with Distinction and First Class Honours of BSc (Econ) Economics from The London School of Economics and Political Science, University of London. He is also a CFA charter holder.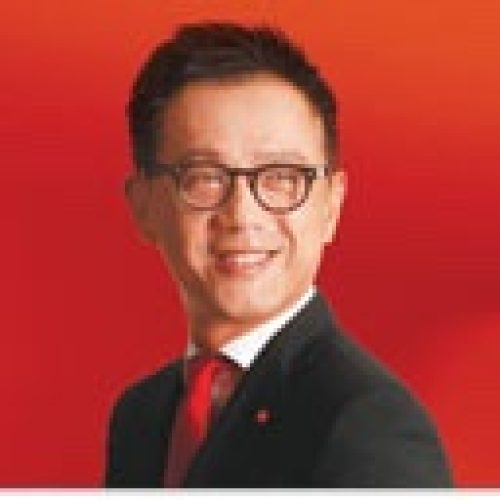 Group Executive, Head of Treasury and Markets
Mr. Andrew Ng is Group Executive of DBS & Head of Treasury and Markets. He joined DBS in 2000 and was named Managing Director and Regional Head of Trading in 2005. Andrew is also the Chairman and Director of DBS Bank Taiwan.
Since 2006, Andrew has been instrumental in leading DBS Treasury and Market's expansion in the region. In addition, he helped build a pan-Asia trading platform on different asset classes and established a region-wide local currencies derivative capability for the bank. He has also expanded DBS' capabilities in generic and exotic derivatives.
Andrew has worked in the treasury business for over 35 years. Prior to joining DBS, he was Executive Director at Canadian Imperial Bank of Commerce from 1995 to 1999. In that role, he set up CIBC's trading platform and derivative capabilities on Asian currencies. Between 1986 and 1995, Andrew was Head of North Asia Trading and Treasurer of Chase Manhattan Bank in Taipei.
Managing Director, Chief Executive Officer, Hong Kong and Head of Strategy, JP Morgan Asia Pacific
Harshika Patel is a Managing Director at JP Morgan based in Hong Kong. She is responsible for running Strategy for JP Morgan in Asia Pacific partnering with the Corporate and Investment bank, Asset and Wealth Management and Commercial Banking businesses to drive and implement our strategy across our 16 markets.
She also serves as the CEO for Hong Kong which is home to the firm's Asia Pacific Headquarters.  Harshika sits on the Board of J.P. Morgan Securities (Asia Pacific) Limited and represents JP Morgan on the Board of ASIFMA.
Harshika joined JP Morgan in November 2013 as a Managing Director based in Singapore to run the Asia Commodities Sales and Structuring business and the Electronic Sales business delivering electronic trading services to clients.
Prior to joining the firm, Harshika was at Barclays Capital for 10 years where she held a variety of roles based in London including Deputy Treasurer for Barclays Capital, and Global Chief Operating Officer for the Commodities business. Between 1994 and 2003, she was a Senior Manager in the Financial Services Practice at Deloitte London providing assurance and advisory services to global financial institutions.
Harshika is based in Hong Kong with her husband and two children.
Alice Law is the Chief Executive Officer of the Asia Securities Industry & Financial Markets Association (ASIFMA).  Ms Law oversees the association of over 165 members firms with divisions focusing on Equities and Post-Trade, Compliance and Tax, Fixed Income, Public Policy and Sustainable Finance, Technology and Operations, Asset Management and Education & Training.
Prior to joining ASIFMA, for 23 years Ms. Law served in the public sector and held various senior positions in the Mandatory Provident Fund Schemes Authority (MPFA) and the Securities and Futures Commission (SFC) in the Hong Kong SAR.  During her tenure as the Deputy Chairman and Managing Director of the Mandatory Provident Fund Schemes Authority (MPFA) from 2018 to 2021, Ms. Law spearheaded the commencement of the eMPF Project, a multi-billion dollar digital transformation programme that will reshape the Hong Kong MPF ecosystem of over HK$1 trillion dollar worth of assets. 
Prior to her roles at the MPFA, Ms. Law was an experienced financial regulator having served 14 years in the SFC and participated in a number of market reforms following the respective Asian and global financial crises. Ms. Law made significant contributions to explore other frontiers for the Hong Kong market by setting up new rules for exchange traded products, real estate investment funds and structured products.
Ms. Alice Law has been a Council member of the World Economic Forum since 2014.  She was the Co-chair of Global Future Council on Responsive Financial Systems of the World Economic Forum between 2020-2022 (June), the focus of which is on digital led economic recovery, Green Finance and climate change issues. She is the first Hong Kong Chinese to assume this leadership role.
Ms. Alice Law was appointed as an Adjunct Professor in the Faculty of Law of the University of Hong Kong in 2022. Ms. Law is a solicitor admitted in Hong Kong and in England and Wales.   She obtained her Master of Laws degree from the University College of London and is a law graduate of the University of Hong Kong.  She had years of private legal practice in Hong Kong before joining the public sector. 
Ms. Law was born in Hong Kong and is proficient in Chinese (Putonghua and Cantonese) and English.